Orquesta Sinfonica Nacional with Paquito D'Rivera Quintet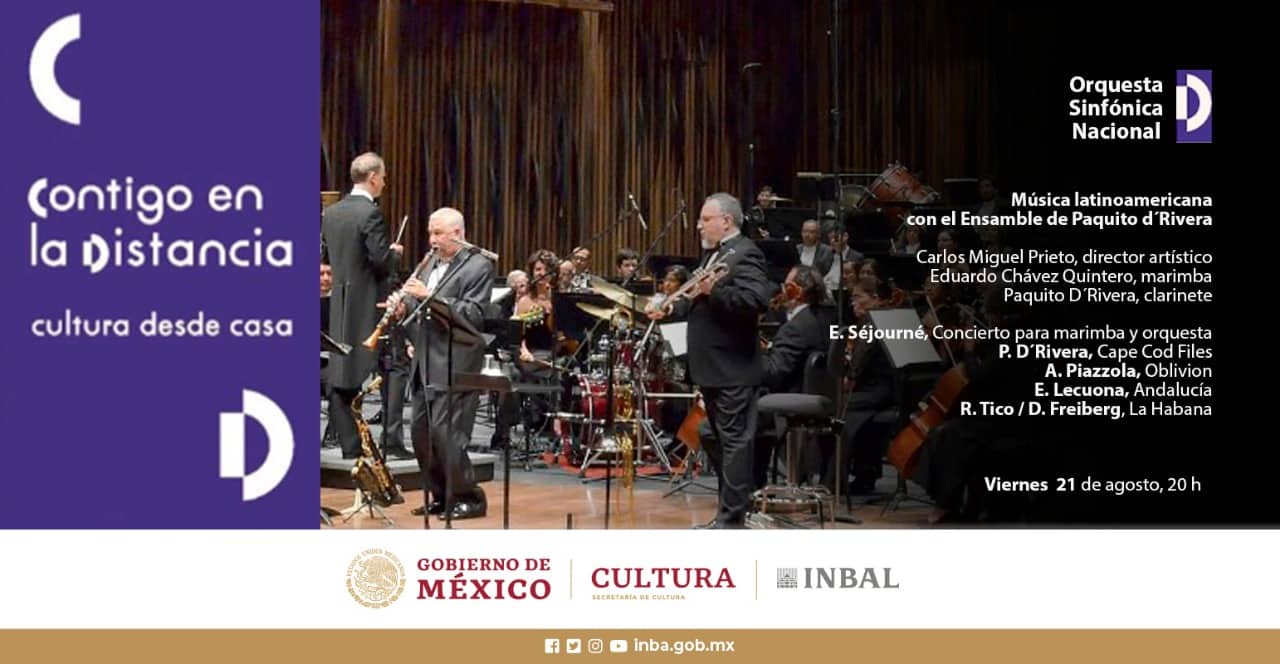 Paquito D'Rivera Quintet performed with the Orquesta Sinfonica Nacional with director Carlos Miguel Prieto in May of 2015. The performance is being rebroadcasted on YouTube.
Pieces include D'Rivera's Cape Cod Files, Adagio, Contradanza, Vals Venezolano, To Brenda with Love, Piazzaola's Oblivion, Leucona's Andalucia, and Ray Tico/Daniel Freiberg's La Habana.
Please note the performance is 9pm EDT, 8pm CDMX.