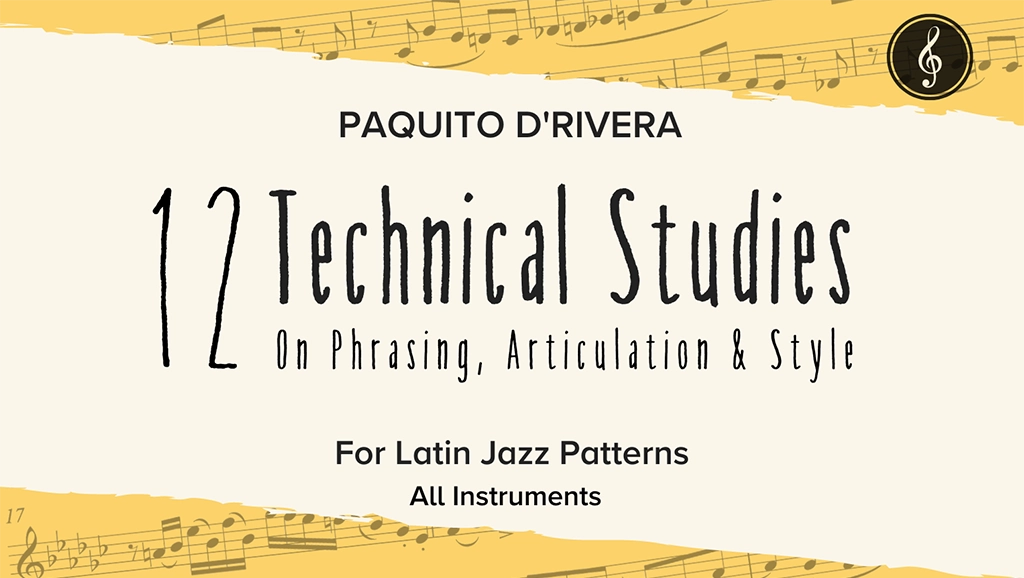 Available only at PaquitoDRivera.com, D'Rivera's invaluable studies for latin jazz patterns for phasing, articulation, and style for all instrumentalists.
SOLD OUT!
(Will be available soon with Boosey & Hawkes)
Very early in the 20th century, Jelly Roll Morton spoke about "that Latin tinge" in American music. Today, more and more Latin American elements are present in contemporary music around this world of ours. Articulation is a very important factor in those "south of the border" rhythms. With this book, you can exercise your instrumental technique in all keys while becoming familiar with some of those patterns as they apply to the modern jazz language.

I recommend practicing these exercises slowly. Gradually speed up, but only to the point that you can play them with clarity and artistry. As the great virtuoso saxophone-clarinetist Al Gallodoro wisely remarks, "every single note has a meaning".

Remember that music is an art and not a sport. Great artists make hard passages seem and sound easy, and not the other way around. Otherwise, it's a circus."

Paquito D'Rivera
Available soon from Boosey & Hawkes.