12 Clarinet Quartets by Paquito D'Rivera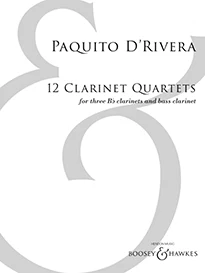 Paquito D'Rivera has compiled 12 Clarinet Quartets all in one limited edition. Two instrumentations are available.
12 Technical Studies on Phrasing, Articulation, and Style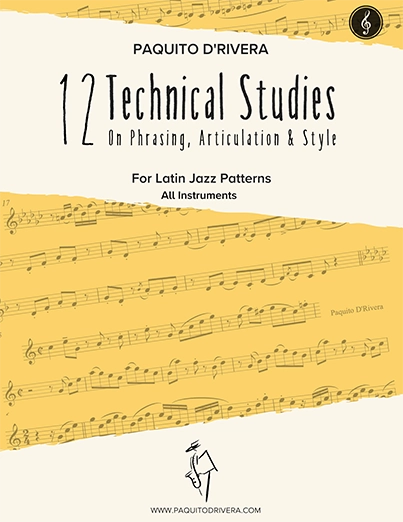 (Currently sold out – soon to be available from Boosey and Hawkes.)
D'Rivera's invaluable studies for latin jazz patterns for phasing, articulation, and style for all instrumentalists.
Letters to Yeyito: Lessons from a Life in Music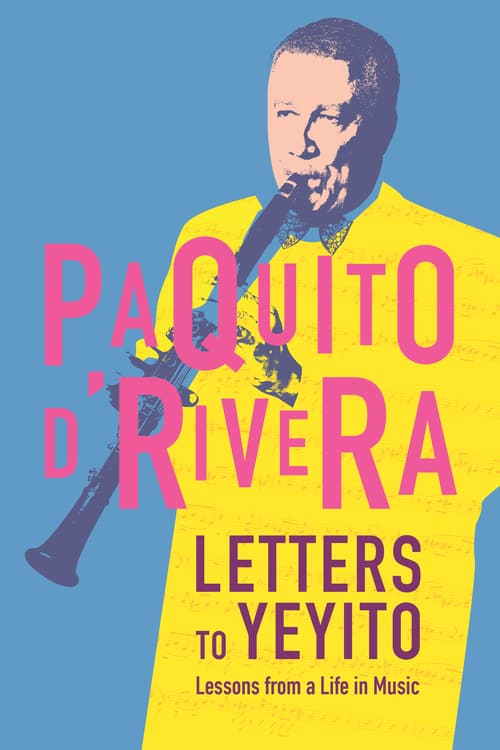 Years after receiving a fan letter with no return address, Latin jazz legend Paquito D'Rivera started to write Letters to Yeyito in the hope of reaching its author, a would-be musician. In the course of advising his Cuban compatriot on love, life, and musicianship, D'Rivera recounts his own six-decade-long journey in the arts.
Ser o no ser, esa es la jodienda! (Spanish Edition)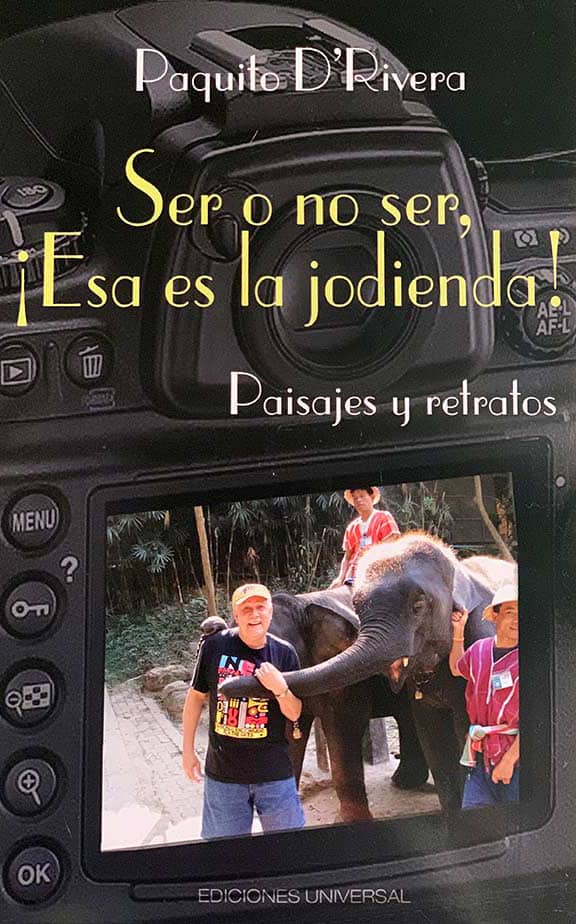 In this, his fourth book, Paquito D Rivera tells of his travels and adventures throughout the world. In his career as a legendary reed player and composer of jazz and traditional Cuban music, he has traveled all over the world and, in this book, tells us all about his life in Cuba and abroad. Full of humor and photos.
Oh La Habana (Texto Completo)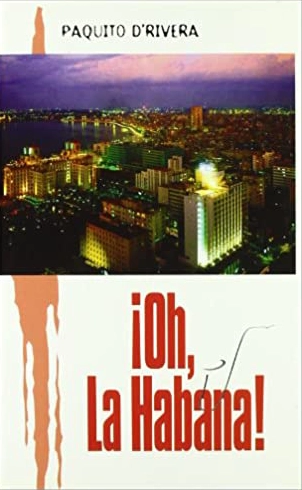 A legendary figure in Latin jazz and author of Mi Vida Saxual, Paquito D'Rivera pens the adventures of Pucho Escalante, an energetic Cuban trombone player. Such characters as Ernest Hemingway, Celia Cruz, Olga Guillot, and even Superman appear in this story, set in the city of Havana, Cuba.
My Sax Life: A Memoir (Latino Voices/Vidas)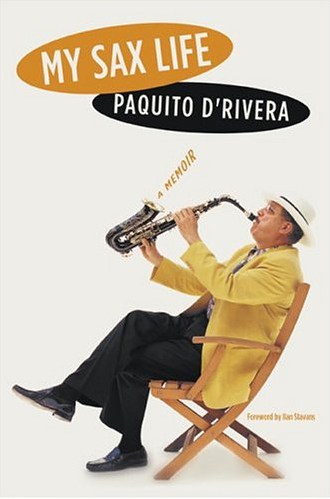 My Sax Life is the award-winning memoir of famed Cuban musician Paquito D'Rivera.
Mi Vida Saxual (My Sax Life) (Spanish Edition) Sax Life: A Memoir (Latino Voices/Vidas)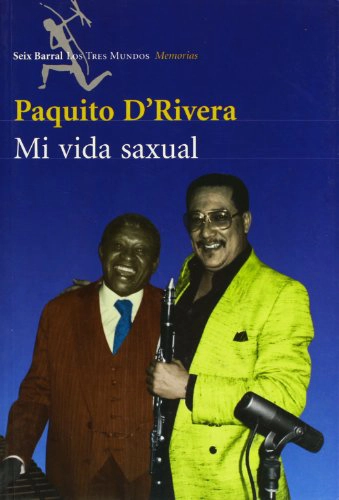 My Sax Life is the award-winning memoir of famed Cuban musician Paquito D'Rivera. (Spanish Edition – currently out of print)