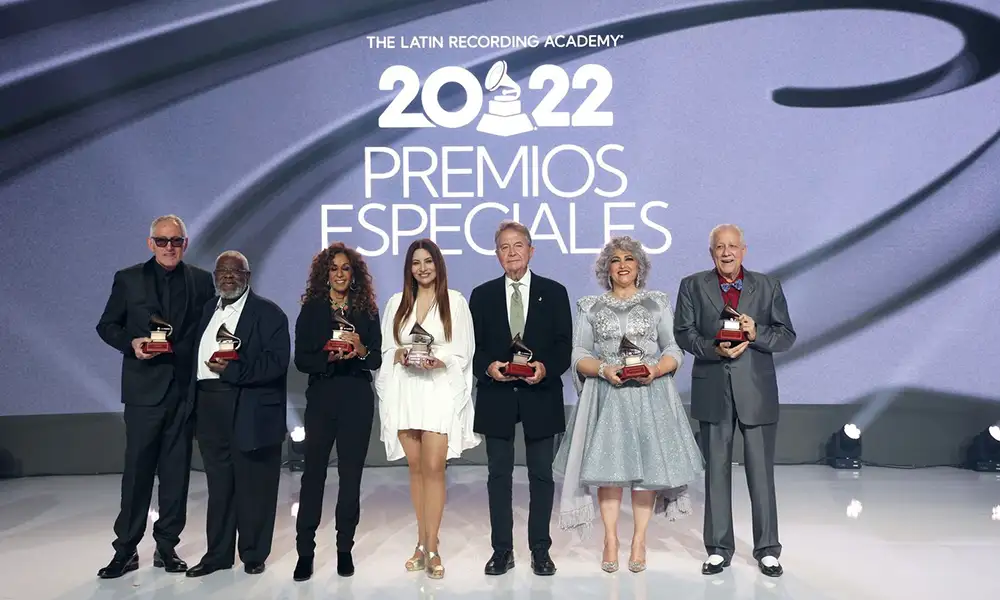 On November 16, 2022, Paquito D'Rivera was awarded the Latin Grammy Trustee Award at the Special Awards Presentation during the 23rd Latin Grammy Awards at Mandalay Bay Events Center in Las Vegas, Nevada.
Manuel Abud, CEO of the Latin Recording Academy stated in his remarks:
"(Performers) who have made significant contributions, other than performance, to Latin music during their careers…these are industry professionals who, with their work and life example, forge the true meaning of the word excellence."

Manuel Abud, CEO of the Latin Recording Academy
During his acceptance speech, D'Rivera shared:
"I remember one day my father, who was a saxophonist, came home with a Benny Goodman record and I asked him 'What is that!?' I fell in love with that music. He told me: 'That's swing, that's jazz, and that's New York, and that's Carnegie Hall'. When he said Carnegie Hall, I understood 'carne y frijol' (meat and beans). […] Well, the point is that many years later I celebrated my 50th anniversary in music at the 'carne y frijol', the Carnegie Hall. And I remember once when Benny Goodman, who was my idol, was awarded a statuette like this one, he said something I could never forget: 'It's incredible to me that they're giving me such an important award just for doing the only activity that I really enjoy doing'. Thank you […] for helping me to do the only thing that really interests me in life: playing music for you."

Paquito D'Rivera
(Quotes are via VidaSaleria.com)
The Latin Grammy Trustee Award is presented annually by the Recording Academy of the Latin Grammys. Additional winners were Manolo Diaz (musician and executive), and Abraham Laboriel (bassist).