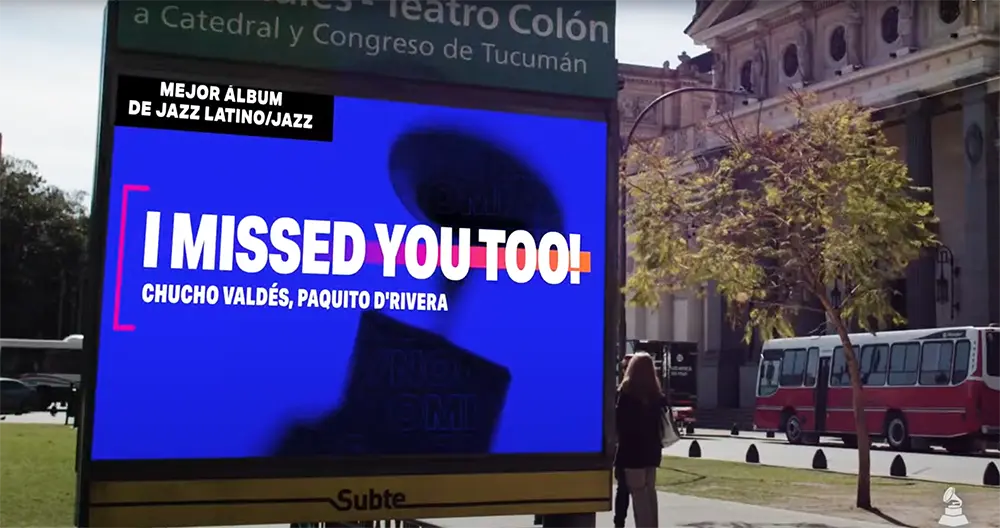 On Sept. 19, the Latin GRAMMY Awards, has announced this year's nominees which includes D'Rivera's recent recording with Chucho Valdes I Missed You Too!, and the composition for trumpeter Pacho Flores entitled "Concerto Venezolano."
Best Latin Jazz/Jazz Album
The first nomination is for the album I Missed You Too! with Chucho Valdes & Paquito D'Rivera (with the Reunion Sextet). D'Rivera and Valdes friendship and shared musical adventures goes back 60 years. The album celebrates their reunion and features old hits that became Latin Jazz standards, along with new compositions. The album was published by Paquito Records/Sunnyside Records.
Best Classical Contemporary Composition
The second nomination is for D'Rivera's composition "Concerto Venezolano." The work was specifically written for the wonderful versatility of trumpeter Pacho Flores. The commission was part of a worldwide project to expand the repertoire for trumpet concertos by multiple composers.
The work was performed by several orchestras including the Royal Liverpool Philharmonic, San Diego Symphony, and the Orquestra de Valencia. The composition is now available on Boosey & Hawkes. The recording by Pacho Flores and the Orquesta Sinfonica de Mineria is available on Deutsche Grammophon.
The 24th Annual Latin Grammy Awards will be held on November 16 in Sevilla, Spain, and broadcasted on Univision at 8:00 pm Eastern (US).