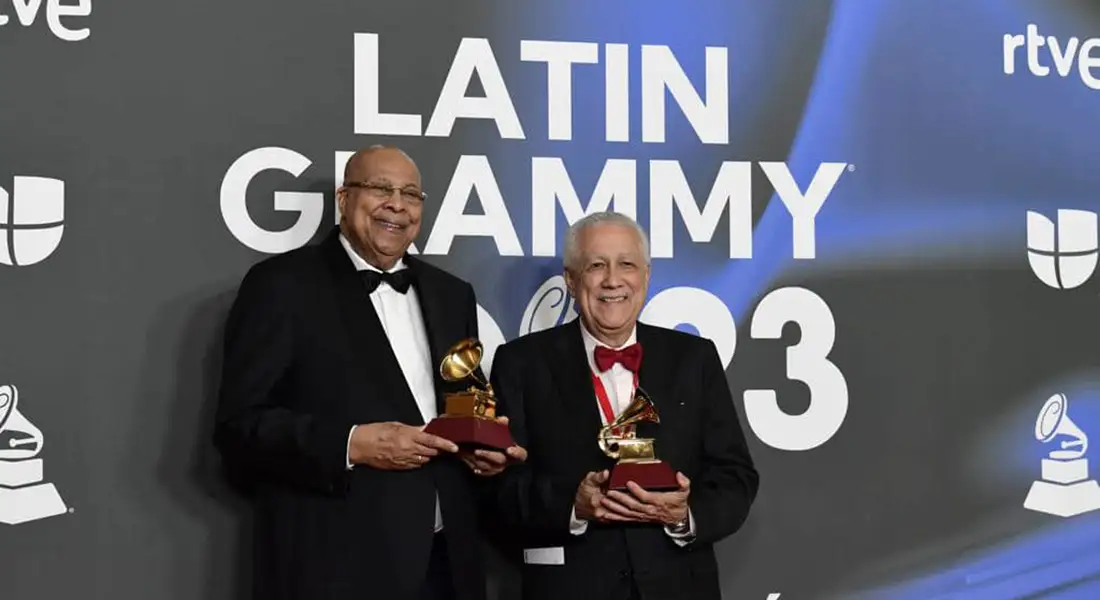 Chucho Valdés and Paquito D'Rivera at the 24th Latin Grammys
On November 16, 2023, Paquito D'Rivera won in two categories at the 24th Annual Latin Grammys in Seville, Spain.
Best Latin Jazz Album/Jazz Album
In collaboration with long-time colleague and friend Chucho Valdés, D'Rivera and Valdés put together an album to celebrate their 60-year relationship called I Missed You Too! The album included old hits that had become Latin Jazz standards along with new compositions.
Joining the duo was the Reunion Sextet, created for the occasion which included musicians Diego Urcola (trumpet, valve trombone), Dafnis Prieto (drums), Jose A. Gola (electric and double bass), and Roberto Junior Vizcaino (percussion).
Best Contemporary Classical Composition
The winning composition, "Concerto Venezolano" by Paquito D'Rivera, was written for the wonderful versatile trumpeter Pacho Flores. The composition was part of a worldwide project to expand the trumpet repertoire. Pacho Flores recorded the piece with the Orquesta Sinfonica de Mineria on the Deutsche Grammophon label.
"Concerto Venezolano" has been performed worldwide by Pacho Flores by several orchestras including the Royal Liverpool Philharmonic, the San Diego Symphony, the Orquesta de Valencia, and the Orquesta Sinfonia de Mineria who did the world premiere.