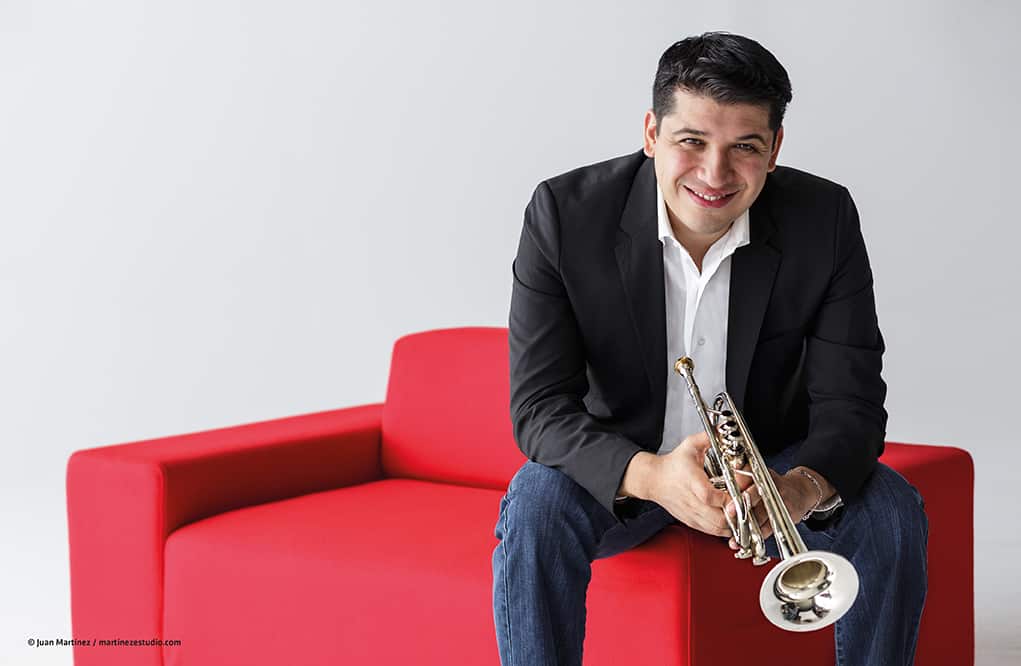 Concerto Venezolano by Paquito D'Rivera, was specifically written for the wonderful versatility of trumpeter Pacho Flores. The commission is part of a worldwide project to expand the repertoire for trumpet concertos by multiple composers including Arturo Marquez, Robert Sierra, Christian Linberg, Daniel Freiberg, and Efrain Oscher.
Prior Premiere Performances
The first premiere in September of 2019, was presented by the Orquesta Sinfonica de Mineria under the direction of Carlos Miguel Prieto in Mexico. The performance was also recorded and will be available on Deutsche Grammophon.
Due to the pandemic, performances were delayed and have now been rescheduled. The first rescheduled performance has happened with the second premiere in the UK with Pacho Flores, soloist, and the Royal Liverpool Philharmonic under Domingo Hindoyan. The concert is available online.
Premieres in Spain and the United States
The third premiere is occurring February 3 in Valencia, Spain, with the Orquestra de Valencia, with Pacho Flores, soloist, and conductor Manuel Hernandez-Silva.
The final premiere is scheduled for the United States by the San Diego Symphony with three area performances in Costa Mesa, San Diego, and Palm Desert, California. Pacho Flores is the soloist, with conductor Rafael Payare. Paquito D'Rivera will be in attendance for the live performance in San Diego.
Commission to Take Advantage of New Developments
"The concerts of this project of shared commissions are specifically written for the extraordinary conditions of Pacho Flores and the varied instruments provided by the Valencian house STOMVI, which has developed new four-piston prototypes in new keys that greatly expand the tessitura and range of colors and timbres of this instrument…"

ACM Artists
Concerto Venezolano is commissioned by the Orquesta Sinfonica de Mineria, the Royal Liverpool Philharmonic, Orquesta de Valencia, and the San Diego Symphony.
See the Interview with Pacho Flores and Paquito D'Rivera