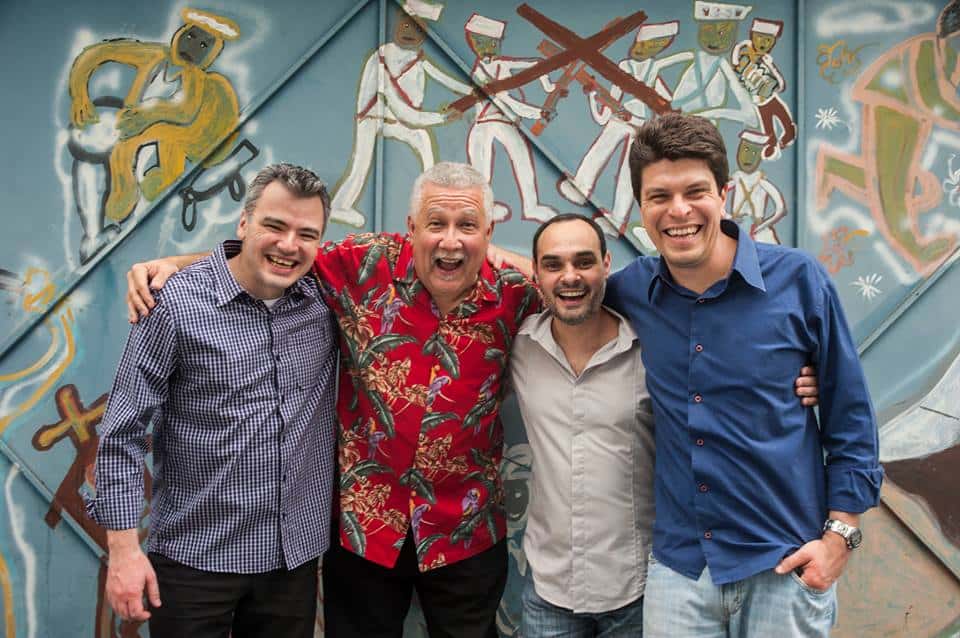 The heralded Cuban born clarinetist/saxophonist Paquito D'Rivera has never been shy to trumpet his Brazilian infatuation. Since his arrival in the United States, he has made it a point to collaborate with Brazilian musicians of all stripes, including figures in Brazilian jazz, folkloric and popular music. On D'Rivera's latest recording, Song for Maura, he was accompanied by a fabulous contemporary jazz trio from Sao Paulo, Trio Corrente.
As a child in Cuba, D'Rivera was astounded by the sights and sounds of Brazil, having witnessed rainforests, Carnival parades and samba schools at the local movie theater. His musical career has found him playing alongside luminaries from the country's rich musical fraternity, including trumpeter Claudio Roditi and vocalists Rosa Pasos and Leny Andrade.
Paquito's Collaboration with Trio Corrente
D'Rivera met Trio Corrente through their manager Jacques Figueras and with an additional recommendation from his young pianist friend Alex Brown. The exemplary trio from Sao Paulo has been presenting an enticing amalgam of contemporary jazz and Brazilian song for nearly 7 years. Made up of pianist Fabio Torres, bassist Paulo Paulelli and drummer Edu Ribeiro, the ensemble has worked with many luminaries of jazz, including guitarists Mike Stern and Anthony Wilson.
Trio Corrente's first meeting with D'Rivera was in 2010 in Fortaleza. In 2011, there were three subsequent performances in Punta del Este, Curitiba and Spain. The group finally recorded this album in October 2012 in Sao Paulo.
Song for Maura Album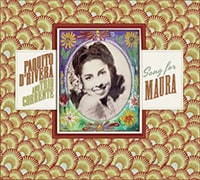 The recording begins with Severino Araujo's "Chorinho Pra Voce," a feisty tune featuring D'Rivera's lithe clarinet. D'Rivera's beautiful "Song for Maura" is a heart felt dedication to his mother. "Di Menor" by Brazilian guitarist Guinga and vocalist Celso Viafora is rendered to dynamic and rhythmic heights. K-Ximbinho's "Sonoroso" is a haunting ballad written specifically for clarinet and also highlights the emotional range of the ensemble.
Drummer Ribeiro's own "Cebola No Frevo" is a sprightly composition with D'Rivera playing an expressive alto sax. Daniel Frieberg's homage to vocalist Leny Andrade, "For Leny," is a dreamy and lush ballad performed expertly. "Murmurando" is an ebullient, prancing number featuring tremendous group interplay. Johnny Alf's "Ceu e Mar" is exciting and swinging while pianist Torres's "Paquito," written in the clarinetist's honor, is deep and tuneful.
The group's take on Pixinguinha's "1 X 0" provides a dexterous display of skill from all. Brazilian songwriting legend Baden Powell's "Tem Do" sizzles in the bossa nova tradition. The intense version Claudio Roditi's "Recife Blues" is upbeat and joyful. The recording concludes with the lovely "Saldera" by Torres.
Paquito D'Rivera has already had a tremendously rich and varied musical career. His work with Brazilian music and musicians has been particularly inspiring. So it has been no surprise that his most recent collaboration with the fantastically talented Trio Corrente, documented on Song for Maura, has be especially meaningful and wonderful to hear.