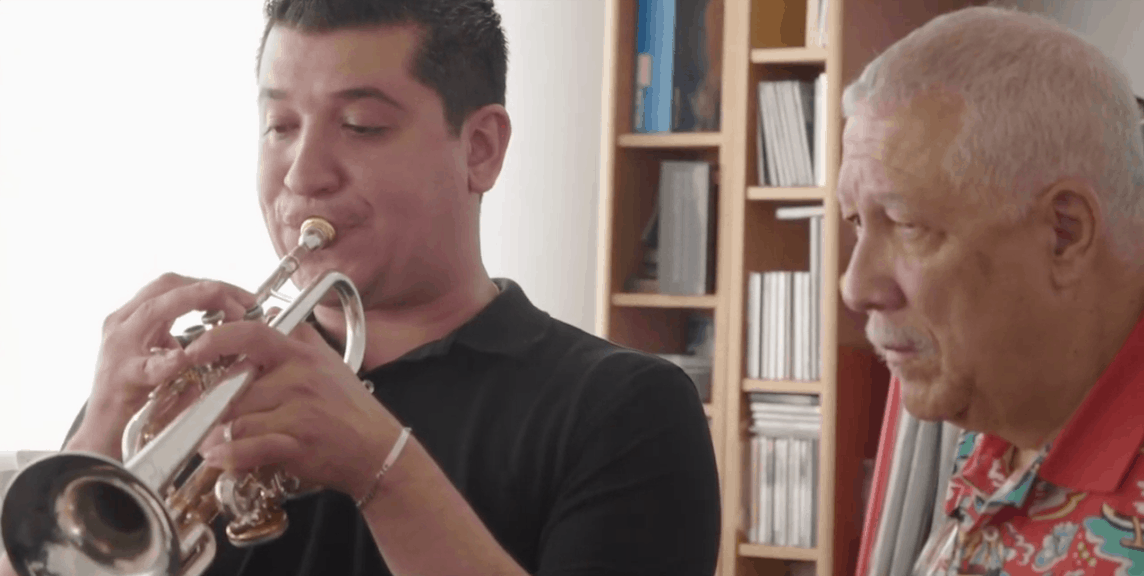 As part of a shared worldwide project commission for trumpet concertos, Paquito D'Rivera has composed Concierto Venezolano to be performed by Pacho Flores, trumpet soloist. The multi-composer commission's goal is to extend the repertoire for trumpet and orchestra.
This piece joins a host of composers participating in shared commissions expanding the trumpet repertoire including Arturo Marquez, Roberto Sierra, Christian Linberg, Daniel Freiberg and Efrain Oscher.
D'Rivera composed the piece specifically in mind for trumpet virtuoso Pacho Flores who originates from Venezuela. Flores is a renowned soloist able to navigate styles from classical to popular music. He is an exclusive artist with Deutsche Grammophon.
The world premiere of Paquito D'Rivera's Concierto Venezolano, performed by Pacho Flores, is September 1 with the Orquesta Sinfonica de Mineria under the direction of Carlos Miguel Prieto. The US Premiere is with the San Diego Symphony, conducted by Rafael Payare, March 28 and 29 in 2020.
"He is going on a crusade to broaden the trumpet repertoire and it is very important. But the problem I see is that Pacho plays all that (types) instruments, not every trumpet player dare to do what he does. But is always an opportunity for the other players to adapt their possibilities to the horizons that Pacho is opening for the trumpet repertoire."

Paquito D'Rivera


Learn more about the project and upcoming recording at AMC Concerts.
Performances
September 1 – Orquesta de Mineria (World Premiere)
Conductor – Carlos Migel Prieto
Palacio De Bellas Artes, Mexico City, Mexico
March 28, 29 – San Diego Symphony (US Premiere)
Conductor – Rafael Payare
San Diego, California, US